The CSR approach at ABALIS

ABALIS, is increasingly concerned with social and environmental issues. Several years ago, it integrated the notion of CSR (Corporate Social Responsibility) into the very heart of its Continuous Improvement Plan.
Our actions to better respect human and social values
Since its creation, ABALIS has been founded on strong human and social values modelled on its founder, Philippe Vion.
ABALIS' commitment to preventing discrimination, equal opportunities and promoting diversity in human resource management is omnipresent.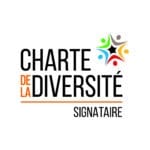 Our actions
for the environment
ABALIS  has set up simple environmentally-friendly actions on its premises such as waste sorting, using recycled paper, double-sided printing and using recyclable ink cartridges, etc. In 2009, the project management process was completely dematerialised.
To continue this approach, ABALIS is gradually steering towards the full dematerialisation of its invoicing process