ABALIS proposes consecutive interpreting in the specific context of an assembly for a speech.
From a practical point of view, the interpreter will allow the speaker to speak in his/her language while taking appropriate notes. The interpreter will then reformulate the speech into the mother tongue of the participants, during which time the speaker does not speak.
The duration of the meeting is in this case doubled.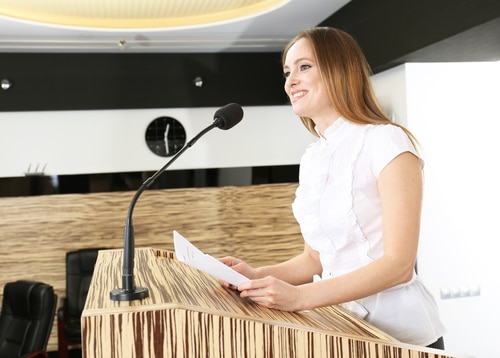 ADVANTAGES
CONSECUTIVE INTERPRETING: