SIMULTANEOUS INTERPRETING
ABALIS recommends simultaneous interpreting for tours of industrial sites, conferences, plenary sessions and to accompany groups and very large gatherings. A team of 2 interpreters is usually formed, alternating with each other at regular intervals to guarantee continuity of the exchanges. A single simultaneous interpreter may be proposed in certain situations.
The interpreter simultaneously translates the words of the speaker. The interpreter listens through a headset, which enables him/her to directly translate the speech to participants equipped with headphones. The interpreter shall ideally have the same mother tongue as the dominant language combination of the group of participants.
For a group of 50 French people with an English-speaking speaker, the interpreter with in-depth knowledge of the French-English language combination will be a native French-speaker to guarantee the best possible translation quality and transmit the answers to the participants' questions.
The interpreters may be in a soundproof booth for improved sound quality and in the event of large groups of participants.
ABALIS can provide simultaneous interpreting services in up to 32 languages for the same assignment.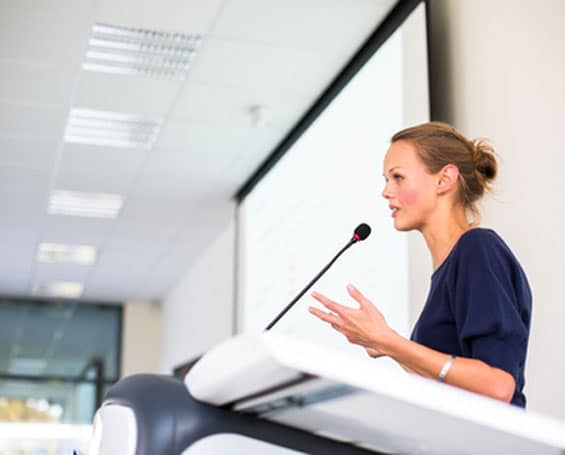 ADVANTAGES
SIMULTANEOUS INTERPRETING: